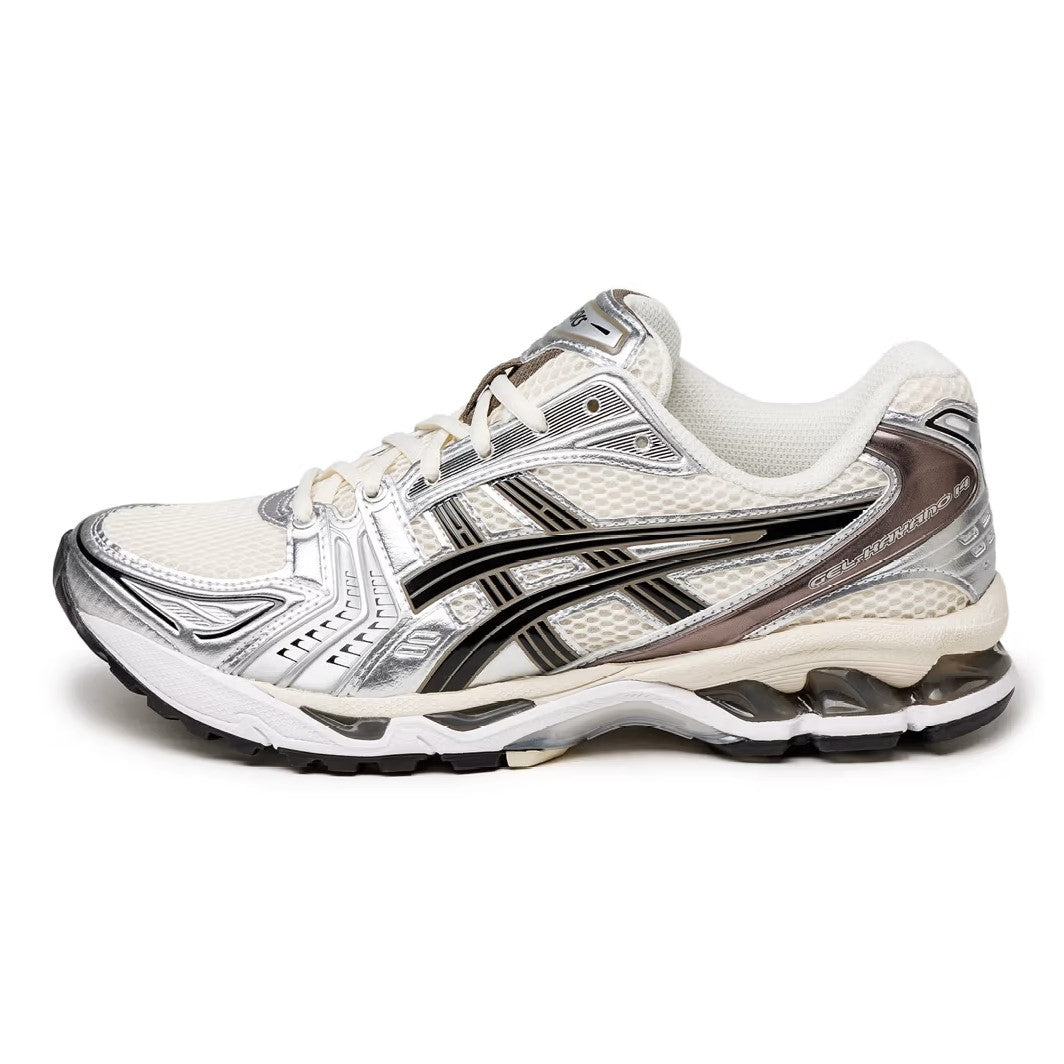 Asics Gel-Kayano 14 Cream Black
Pickup available at 旺角百寶利商業中心11樓1室 / RM 1, 11/F, PAKPOLEE COMMERCIAL CENTRE, MONG KOK
Usually ready in 4 hours
Asics Gel-Kayano 14 Cream Black
In Stock / 38
旺角百寶利商業中心11樓1室 / RM 1, 11/F, PAKPOLEE COMMERCIAL CENTRE, MONG KOK
Pickup available, usually ready in 4 hours
RM1101, Pakpolee Commercial Centre
1A Sai Yeung Choi Street
Mong Kok
Kowloon Hong Kong SAR
+85291457291
Unleash Your Performance with the Asics Gel-Kayano 14 Cream Black: The Epitome of Style and Support
Step into unparalleled comfort and style with the ASICS Kayano 14 Cream Black, the latest addition to the renowned Kayano series. ASICS, a brand synonymous with performance and innovation, has consistently pushed the boundaries of athletic footwear since its inception. Building on the success of its predecessors, the Kayano 14 offers a perfect blend of cushioning, stability, and contemporary design.
At the core of the ASICS Kayano 14 Cream Black is its revolutionary technology. The Gel Kayano 14 Cream Black incorporates ASICS' signature Gel cushioning system, strategically placed in the heel and forefoot areas to provide exceptional shock absorption and impact protection. This feature ensures a responsive and comfortable ride, reducing the risk of fatigue and enhancing overall performance. Whether you're hitting the pavement for a long run or engaging in high-intensity workouts, the Kayano 14 provides the support you need to go the distance.
Not only does the Kayano 14 deliver exceptional performance, but it also boasts an eye-catching design. The Cream Black colorway exudes sophistication and versatility, making it a perfect match for both athletic endeavors and casual wear. The sleek combination of cream and black hues creates a timeless aesthetic that effortlessly complements any outfit. Whether you're headed to the gym or meeting friends for a coffee, the Kayano 14 Cream Black ensures you always look your best.
The ASICS Brand
ASICS, a prominent brand in the athletic industry, has solidified its position as a global leader in performance footwear and apparel. With a heritage spanning over seven decades, ASICS has consistently delivered high-quality products that cater to the diverse needs of athletes and fitness enthusiasts worldwide. Known for their unwavering commitment to innovation, technology, and precision, ASICS strives to empower athletes to reach their full potential. Whether it's running shoes, training gear, or sports accessories, ASICS embodies a winning combination of comfort, durability, and style. 
The ASICS Kayano 14 Cream Black embodies the brand's commitment to performance, comfort, and style. With its cutting-edge technology, including the Gel cushioning system, durable construction, and timeless design, this shoe is a worthy addition to any athlete's collection.
Shop Now at WEAR43WAY
Whether you're a seasoned runner or a fitness enthusiast, the Kayano 14 Cream Black delivers the perfect combination of functionality and fashion. Embrace the future of athletic footwear and browse our wide selection of ASICS shoes available here at WEAR43WAY.
Delivery Options
- SF Express (HK/Macau/CN/TW)
- Pick up in store
- DHL, Fedex, EMS, SF Express (International order)

Payment Methods
- FPS
- Credit Card
- Apple Pay
- Shopify Pay
- Alipay
- Wechat Pay
- Union Pay